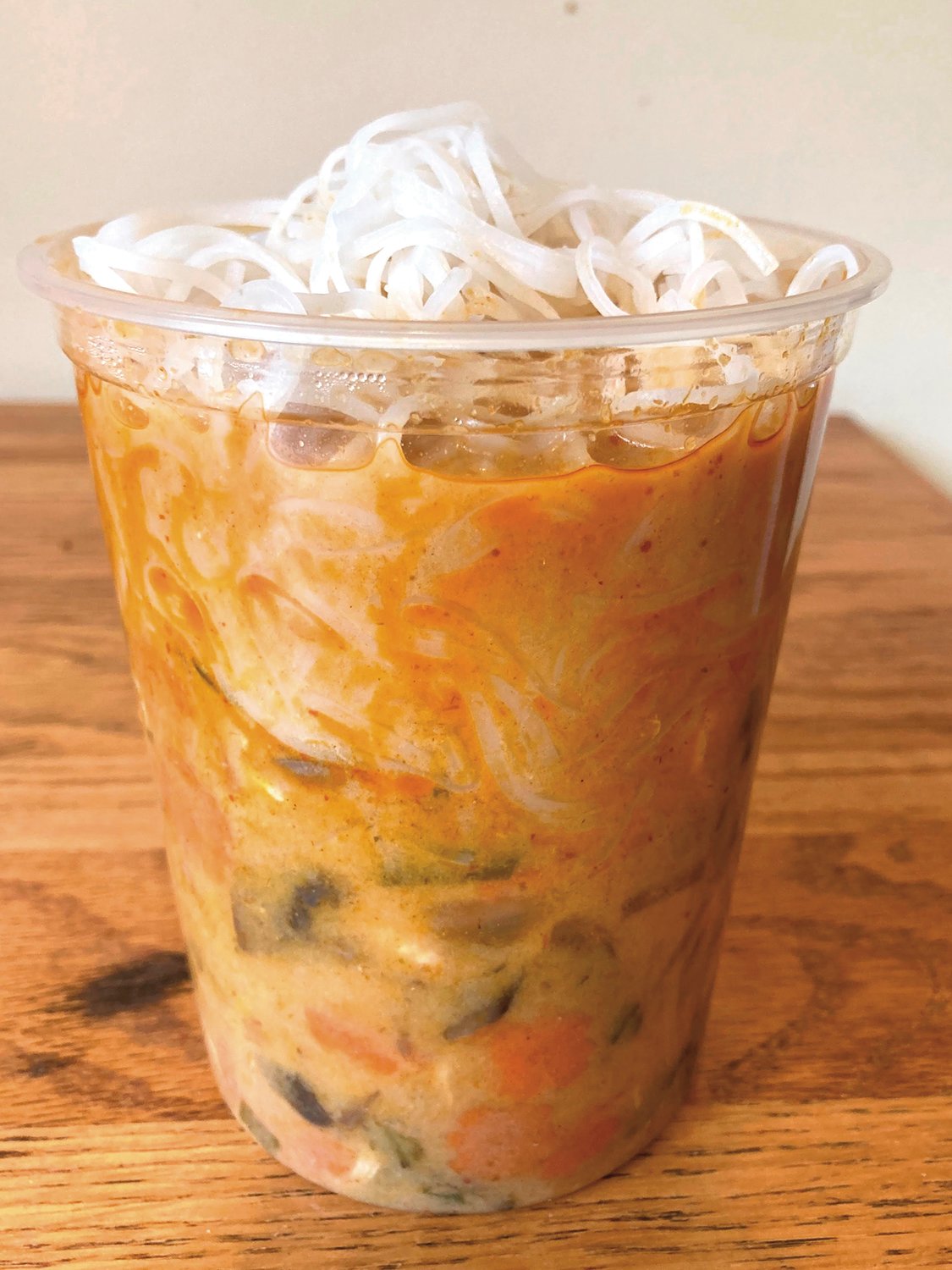 Lizy Ferguson
Naing Myanmar has been on the scene, winning the hearts and minds of the capital since 2014 with its authentic Burmese and Thai selections.
It's the definition of a family-run gem, and although it has gone through many trials and hardships over the years, the quality of the food has never waned – nor has the adoration of its loyal customers. . .
They are takeout only, so I called ahead to place my order of Tom Yum soup with chicken and noodles, medium spice. Other protein options are pork or (at an additional cost) beef or seafood (calamari and prawns). You can also get rice instead of noodles. He was quickly ready for me when I arrived. I carried him back to my car, snuggling him gently into the passenger seat and wishing I had a little seatbelt to strap around the precious cargo.
There are generally two variations of Tom Yum soup: clear and creamy. Naing Myanmar is very decidedly the creamy kind. However, the word creamy does not do justice to the texture of the broth. It's lush, appetizing, an ambrosia, an elixir, and quite possibly the best thing to eat in Lansing.
It's a muted pastel orange, flecked with bright red chili oil, and it tastes like it simmered, gaining strength and nuance, for days. The fresh green cilantro (coriander), rich coconut milk, sour and tangy lime, spicy chilli and hard-to-articulate earthy umami of fish sauce balance each other perfectly in a way that reminds me why I don't even try to make Southeast Asia. food at home.
Making this soup a meal is lightly chewy, easy-to-suck rice noodles with a satisfying spread of sliced ​​chicken breast, mushrooms, tomatoes, and carrots. Integrating into the flavor chart, you will also find fresh bits of lemongrass, ginger, and lime leaf. Not edible, but don't be discouraged. They testify to the care taken and why this soup tastes even better a day later.
They say you can't count on much in this world, as soup season begins, it's infinitely reassuring to know that inside what at first glance looks like an abandoned shopping mall on South Cedar, there's a pot full of Tom Yum broth bubbling quietly, waiting to be poured into a takeout container and happily claimed.