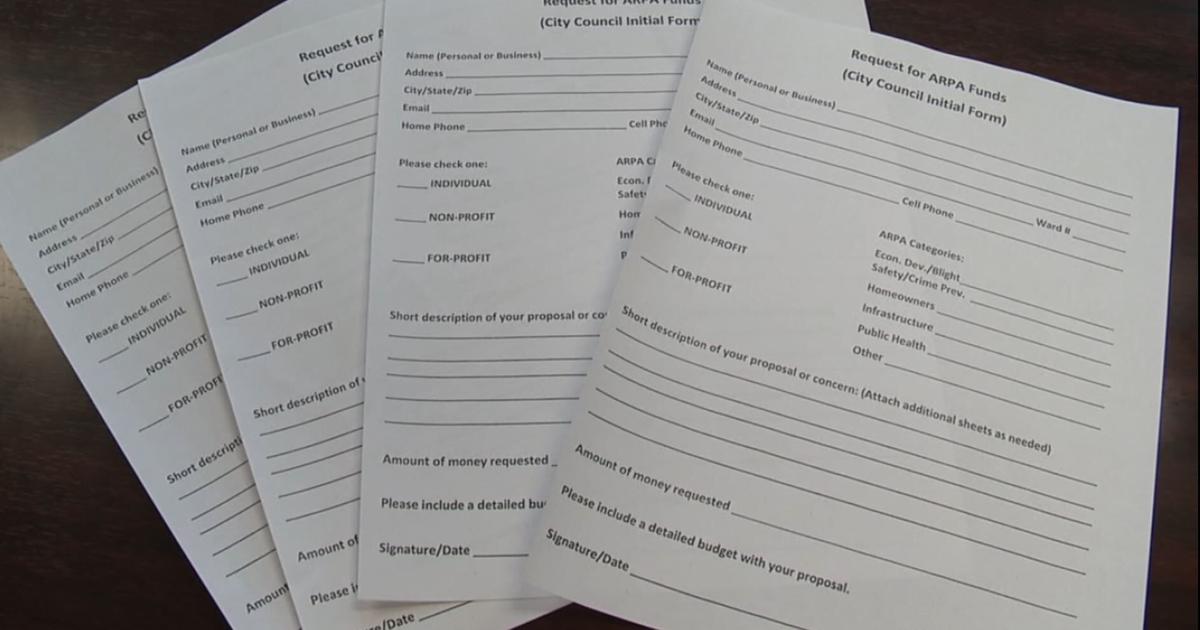 Flint executives: No application yet to apply for ARPA funds | Top stories
FLINT, Mich. (WJRT) — A piece of paper circulating on social media by Flint City Councilman Eric Mays is causing confusion among other Flint city officials about what it is and what it even does.
"That form was actually the public contribution form," said Eva Worthing, who represents Flint's 9th Ward. "That was the first part of the process."
Councilman Eric Mays sat down with ABC 12's Rachael Eyler to say otherwise, calling it an "official request" for anyone who would like to ask for dollars from the US bailout.
"It's an initial request," Mays said. "It's the app and it's the only one in town right now."
However, according to the eight other council members, the mayor and the city's chief financial officer, Robert Widegan, that is not the case and the actual request will not come out for a few weeks.
"It's part of the mayor's administration plan for the ARPA funds and the council is 100% behind residents being able to repair their homes and use that money," Worthing explained. "But a form for residents to fill out and get the help they need is not yet available."
Since Mays released the "official application" to apply for ARPA funds, residents have been coming to City Hall non-stop to fill out the form. Each told ABC 12 News they thought it was an app.
"We were just told there was a certain amount of money they had for people's houses and to come and fill out an application," said one resident.
Another resident said the same, entering a request for her and her mother asking for money to fix their roof.
"I was just told they had a $74 million budget to help people in Flint look after their homes, but honestly, I don't know what that's for," the resident said.
ABC 12's Rachael Eyler spent about 20 minutes outside the city council office, seeing at least a dozen people walk in to ask for the form.
As she was leaving, a resident asked Councilor Mays about the form, but she didn't get many answers.
"I'm very frustrated and I'm frustrated with him," she said. "You don't have answers, you should have something."
So if this isn't a request to request money from the ARPA fund, what exactly is it? The Council tells ABC 12 News it's just collecting data.
"The forms would go to administration and I'm not sure of the process yet, as we haven't discussed it," Worthing said. It is therefore difficult to direct the residents now when there is in fact no information to give.
The form is intended to help the council know what people need, it is not a request to get those funds.
"Claims are spreading online that residents can use this form to apply for funds to improve their homes, pay overdue water bills and buy commercial property. None of this is true," a CFO Robert Widigan said in a statement to ABC 12 news, "You cannot get money by filling out this form."
Mayor Sheldon Neeley will decide on the distribution of the funds. The board will approve or deny these requests.
An actual request will come out of town in a few weeks which will be identified as a NOFA or Notice of Request for Available Funds.
Follow ABC 12 News to find out when this app is available.