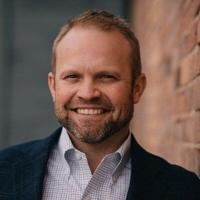 Flint's Seth Murphy wins two games at Texas Mid-Amateur | Sports
Seth Murphy won two games on Friday to advance to the quarter-finals of the Texas Mid-Amateur Match Play golf tournament to be held at Denton Country Club in Argyle.
The Flint resident, the No. 12 seed, defeated No. 21 seed Gary Ezmerlian of Fort Worth in the round of 16. Murphy birdied seven en route to his 5&3 win.
In the round of 16, the two-time Hollytree Club champion beat former Tyler resident and current Dallas golfer John Stollenwerck 3 and 2. Stollenwerck was the No. 5 seed.
Murphy, a former University of Arkansas golfer, shot a 1-under 70 in stroke play qualifying on Thursday. The top 32 players qualified for match play. He finished tied for ninth. The tournament is sponsored by the Texas Golf Association.
In the quarterfinals, Murphy is scheduled to meet No. 4 seed Rob Couture of Celina at 7:38 a.m. Saturday. The winner of the Murphy-Couture matchup will face either No. 1 Zach Atkinson of Colleyville or No. 9 seed Clay Fullick of Conroe in the afternoon semifinals.
The other quarterfinal matches have Dallas' No. 18 Scott Maurer meeting Allen's No. 7 Jason Schultz and McKinney's No. 3 Matt Miller facing Keller's No. 6 Jace Moore.
Mid-Amateur Match Play is open to players 25 years of age or older with a handicap rating of 5.4 or less. The unique format begins with 90 players competing in an 18-hole stroke play qualifier. A champion will be crowned on Sunday morning.
TWITTER: @PhilHicksETFS